Kromski is proud to introduce the Great Jumbo Flyer, specially designed for the Minstrel Wheel. This new Flyer and Bobbin set is available in Unfinished, Clear, Mahogany and Walnut finishes. It has a ratio of 4:1 and 8:1 and the capacity to hold up to 24.8 ounces of fiber!
We're so in love with it, that the first project that came to mind was a Heart Pillow!
Just in time for Valentine's Day!
To see it in action go to https://www.youtube.com/watch?v=6IRXSC-TWIw
This is knit up using a 4 ply yarn that was spun on the Great Jumbo Flyer.
1st, using Kromski Polish Merino, spin :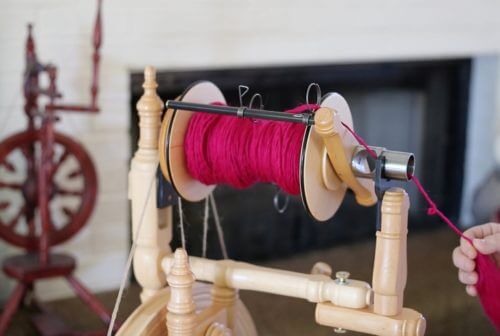 8 oz of Fuchsia,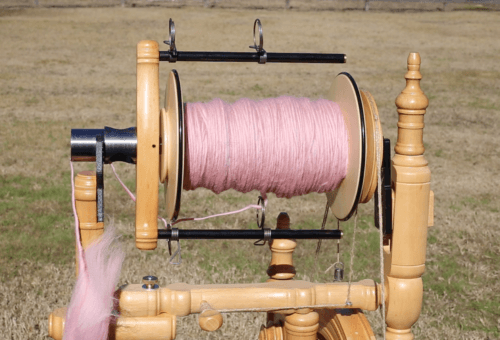 8 oz of Bright Pink,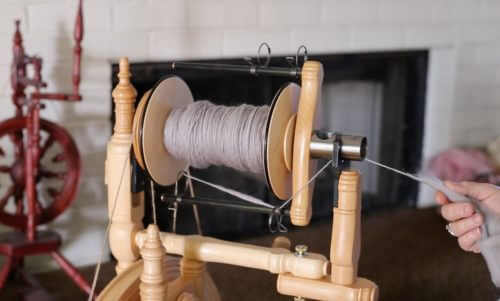 8 oz of Metallic Grey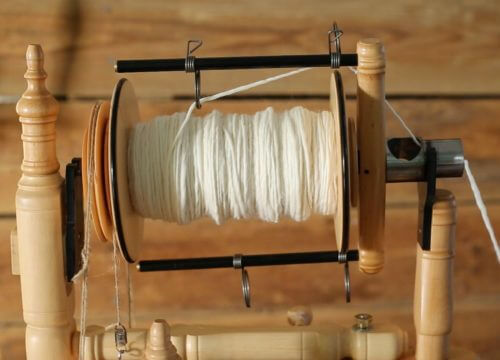 and 8 oz of White Milled Rice.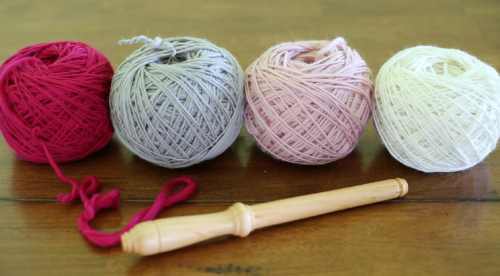 Make a center pull ball from each.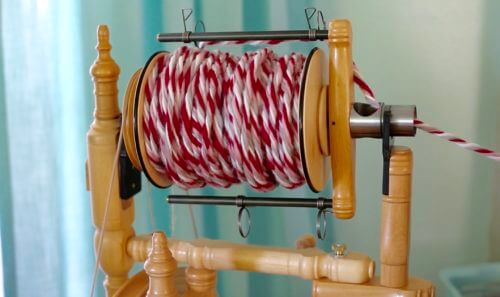 Then ply all four together onto our massive new Great Jumbo Bobbin.
To make the pillow, you will need 180 yarns of extra bulky yarn (3.5 wpi) and size US 15/10mm knitting needles.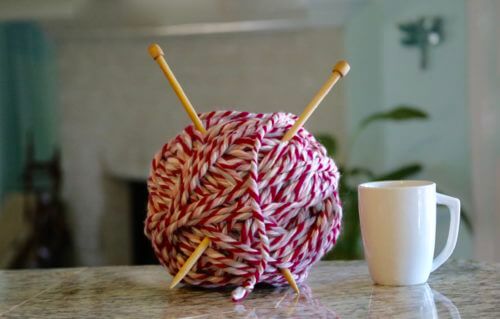 Cast on 3 sts.
Row 1: K1, kfb, k1, kfb, k1 (5 sts)
Row 2: knit
Row 3: purl
Row 4: k1, m1r, knit to last stitch, m1l, k1 (7 sts)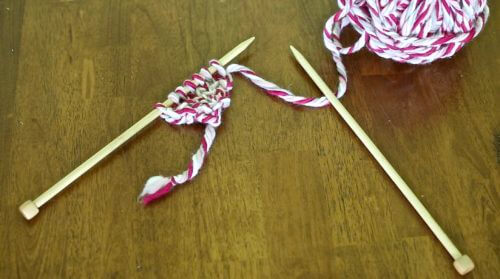 Repeat rows 3 and 4 until you have 35 sts. This should be on row 32.
Beginning on the purl row (row 33), work 9 rows in stockinette (purl on the wrong side, knit on the right side).
Row 42: k16, k2tog, k17
Row 43: purl
Row 45: k17, place the remaining 17 sts on hold.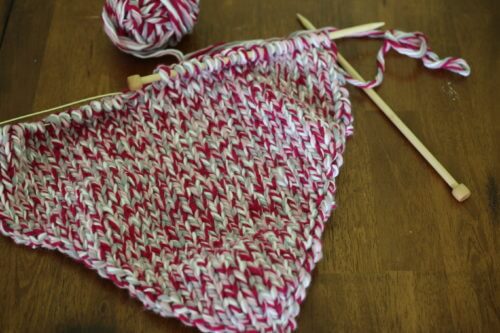 Row 46: Turn and purl back (17 sts)
Row 47: knit
Row 48: purl
Row 49: k1, ssk, knit to last 3 sts, k2tog, k1 (15 sts)
Row 50: purl
Repeat Rows 49 and 50 two more times. (11 sts).
Row 55: k1, ssk, k2, k2tog, k1, k2tog, k1 (7 sts).
Row 56: purl
Row 57: k1, k2tog 3 times, k1 (5 sts)
Cast off in purl.
Place the held stitches back on the needle and knit one row. Then follow the same directions for rows 46 – 54.
Row 55: k1, ssk, k1, k2tog, k2, k2tog, k1 (7 sts). Finish as above Rows 56 till end.
Make two. Leave a long tail after casting off on one of the hearts to use when seaming them together.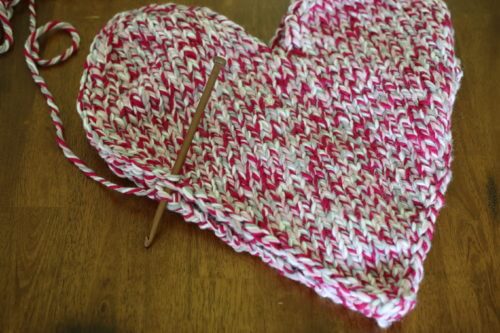 Using a crochet needle and a slip stitch crochet seam, join the 2 hearts together leaving enough room to stuff with fiberfill before finishing.
We hope you – and your Valentine love the new Kromski Great Jumbo Flyer as much as we do!