Kromski North America has introduced 2 new Felting Packs for Summer!
"Summer Fun" is made up of Yellow, Bright Green, Turquoise, and Fuchsia.
"American Spirit" consists of Medium Red, Sapphire, White Milled Rice, and Black.  Uncle Sam uses the colors from this pack and our Light Flesh pack.
The 4th of July is America's most loved Summer holiday.  And these packs have come out just in time!
Who doesn't think of grilled hot dogs, hamburgers and ice cold drinks outside at your favorite picnic spots?
But how to keep the drinks cool? Uncle Sam and I have an idea!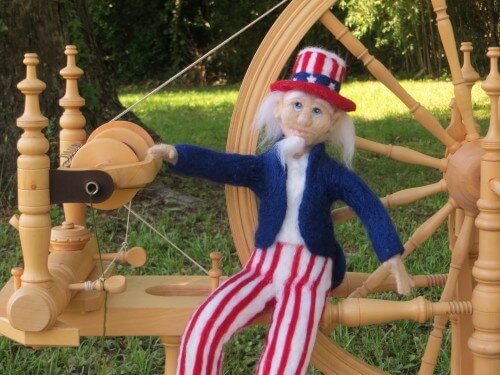 I've made some felted drink cozies!
Normally I needled felt on a foam pad. But for this project, a regular foam board would not work due to the specific shape of the cozies. Luckily, its summer and every convenience store seems to have an assortment of Pool Noodles for sale this time of year. Regular sized Pool Noodles are perfect for this.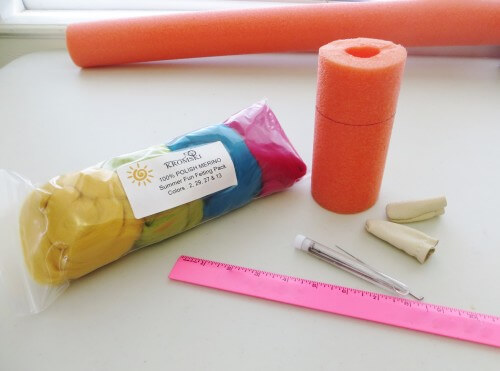 I've cut a section 6″ long from my noodle. I also marked it at 4″. This is the height I want the final cozy to be. However, I will need to felt beyond that mark due to the shrinking nature of felt.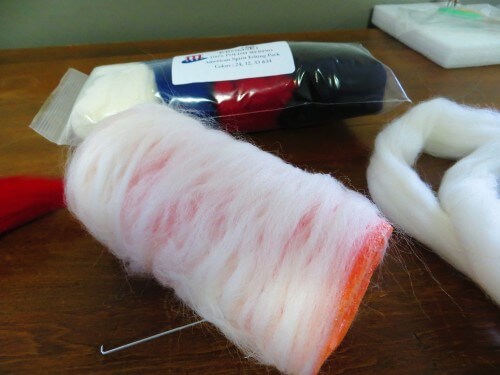 1st a layer of horizontal fiber it lightly tacked onto the foam, as I have done on my "American Spirit" cozy.
Then a vertical layer is added on top of that.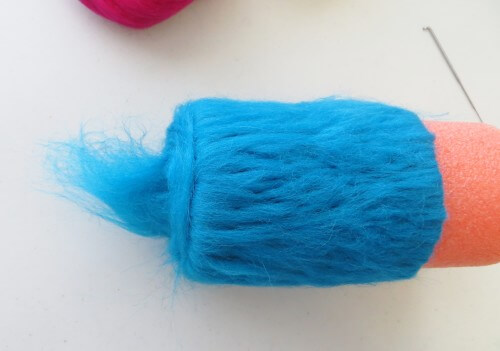 Followed by another horizontal layer, as in my "Summer Fun" cozy.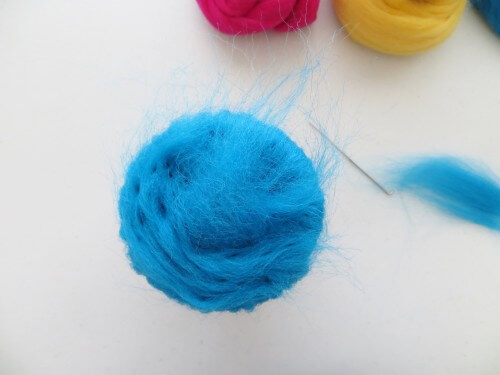 Don't forget the cover the base.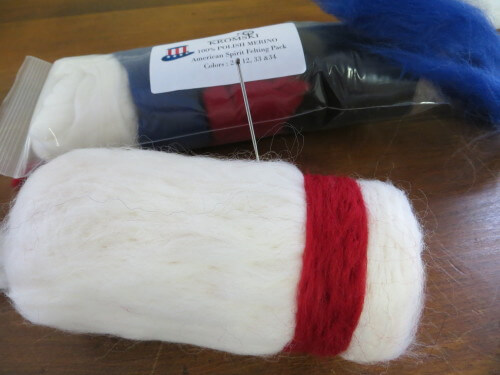 Next the design is added. In this case, I'm making a patriotic cozy to use on the 4th of July.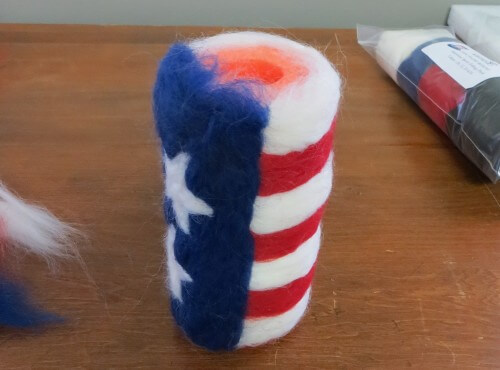 Once the design is tacked on securely, it's time for some wet felting. Again the Pool Noodle proves optimal, by acting like a sponge. I was able to soak it through with soapy water and roll it against the side of the sink to agitate the fibers, causing them to felt. After a few minutes, remove the cozy from the noodle and continue to felt it. Rinse alternately in very hot and very cold water to speed up the process. Check the size periodically by placing it onto a canned drink.
When you are happy with the size, set it out in the hot summer sun to dry.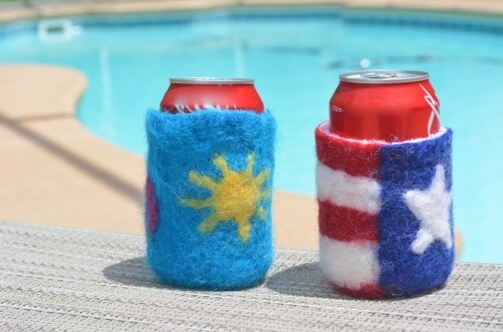 You may want to trim the top edge as sometimes the felting process causes uneven shrinkage, but it isn't necessary.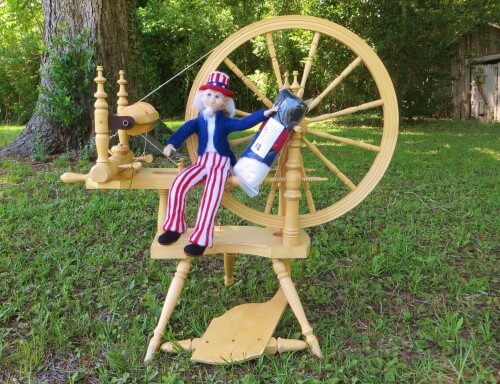 HAVE A SAFE AND HAPPY FORTH OF JULY!