Here's a fun and different medium for your next weaving project. This scarf is woven with strips of fleece fabric. It's a bit different to work with due to the inherent stretch, but at the same time, it's also very forgiving because of it's ability to bounce back. And the color possibilities are nearly endless!
The resulting scarf will be thick and somewhat bulky, yet still flexible and snuggly.
For this project we have used a 10″ Presto Loom equipped with a 5 dent heddle.
Cut across the width of the fabric to make fourteen 5/8″ strips out of 3 different colors. Make 14 of each color. Trim off the salvage edges.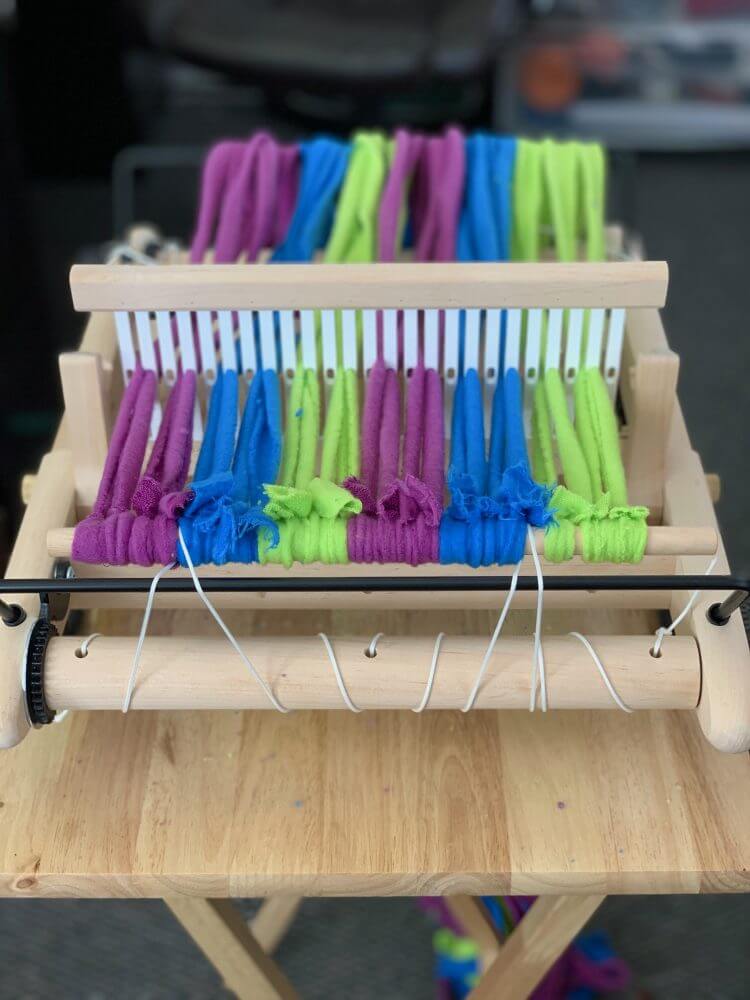 The loom will need to be warped in a slightly different fashion. There is no need to use the warping peg for this one.
Tie one end of a strip onto the back dowel. Draw it through the 1st slot on the heddle.
Tie on a second strip onto the dowel and bring it through the hole to the right of the previous strip (we grouped ours into sections of 4 of each color).
Skip the next slot and hole combination.
Repeat this across.
Wind the warp onto the back beam. You will need to stretch out the strips to help them through the heddle. And tie them to the front dowel.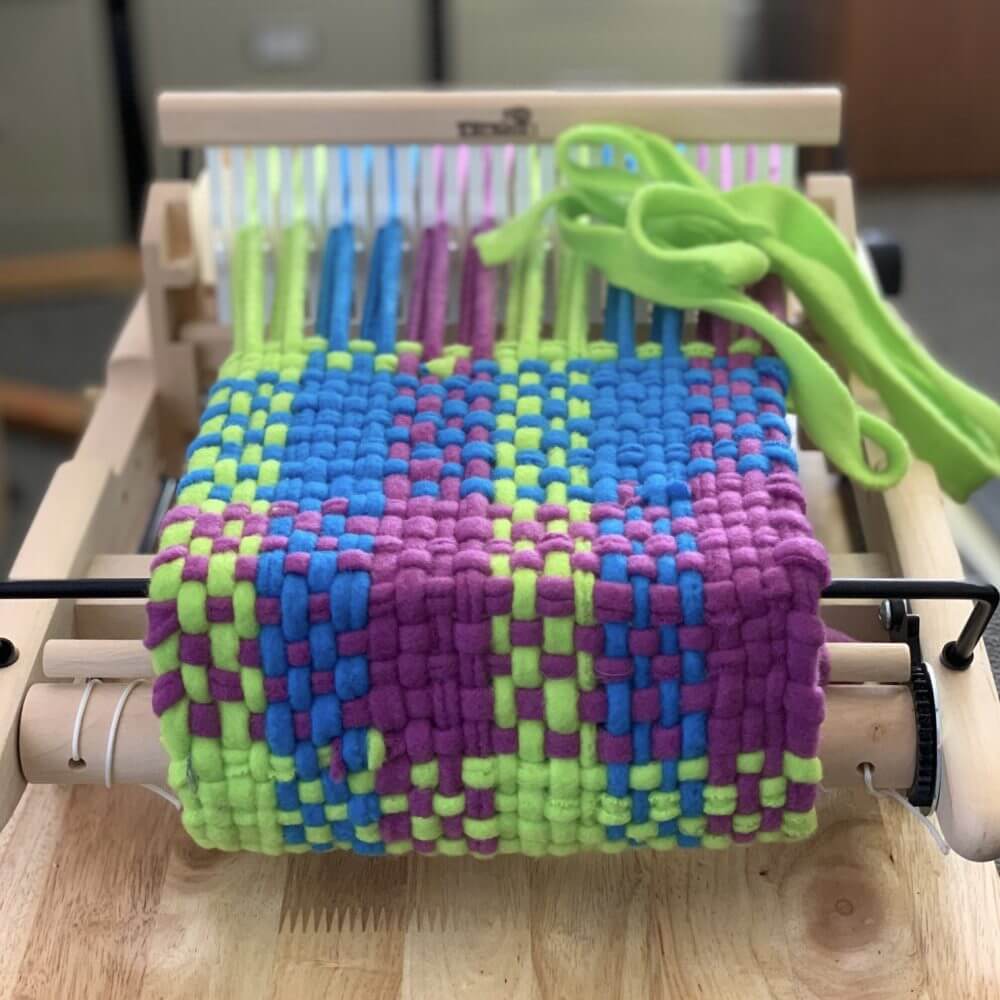 Weave as usual, with one exception. You will not need to weave a header. Because the "yarn" is so stretchy, it will find its shape on its own.
You may also find it to be easier to pass the strips through the shed with your hands and bypass the use of the shuttle. I just found that this saved time and since there is no danger of the fabric tangling, it worked well for me.
When you reach the end of the strip of fabric, attach it to the next by cutting a small slit in the ends of each.
Push the new color through the hole on the 1st color.
Then push the other end of the new color through the hole on the beginning end of itself.
Pull the tail of the new color through until they are nearly snug.
Maneuver the tips through the holes so that they lay neatly together.
Now you can continue to weave, adding strips of fleece fabric as needed.
*Be aware that the tensioning on this project acts tricky, but as stated earlier, it all seems to work out fine in the end as long as things are reasonably even.*
To finish, simply tie off the ends to secure the fringe.