To me, nothing says Holiday like hand made. Whether I need home decor or that special something for gift giving, I know I can always turn to my Kromski Spinning Wheel or Loom for inspiration.
Over the years I have made many gifts for friends and family (and yes, for me too). Sometimes it's nice to plan out a project from the start. Does the yarn need to be spun thin with a lot of twist? Or would a worsted or bulky yarn that is lofty work best? These things can certainly make a difference in the final outcome. Sometimes, it's more fun to look through what I've already spun up and let the yarn itself be my inspiration.
For our holiday forest scene, the size of the yarn mattered for the smaller animals. There was none already spun to the size needed, so I turned to my Sonata. The fiber is Polish Merino. For stuffed toys it is also helpful to put a good amount of twist on the yarn. I accomplished this by using the smaller whorl on the standard flyer. Each animal only required a small amount of yarn as well, so it was quickly accomplished. As a side note, all of the little animals are stuffed with wool as well.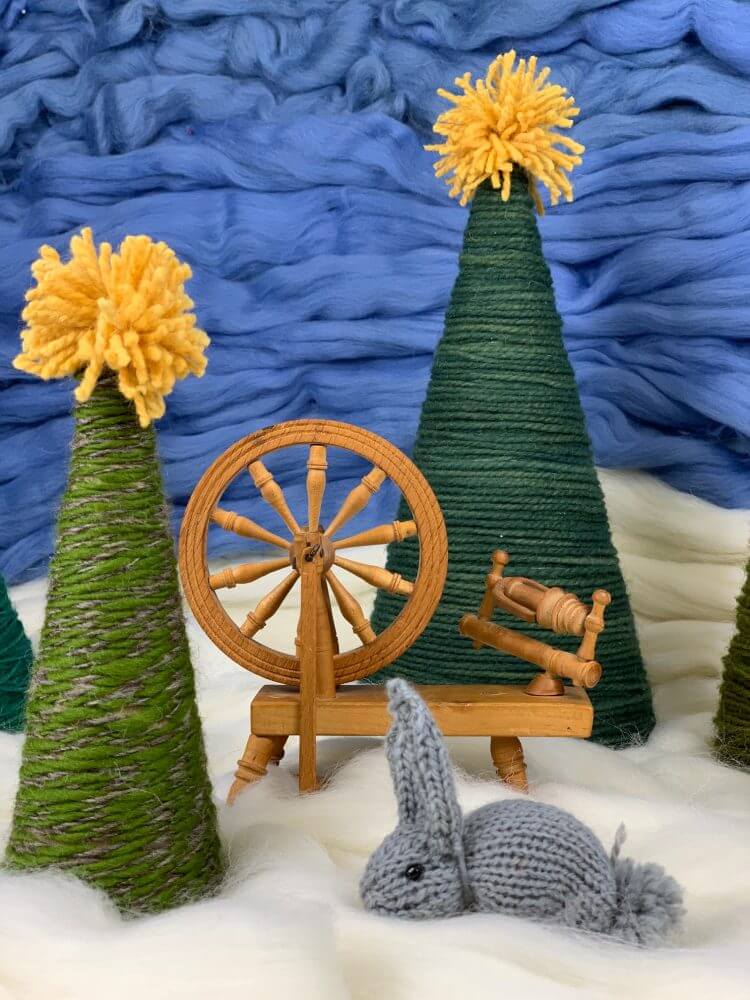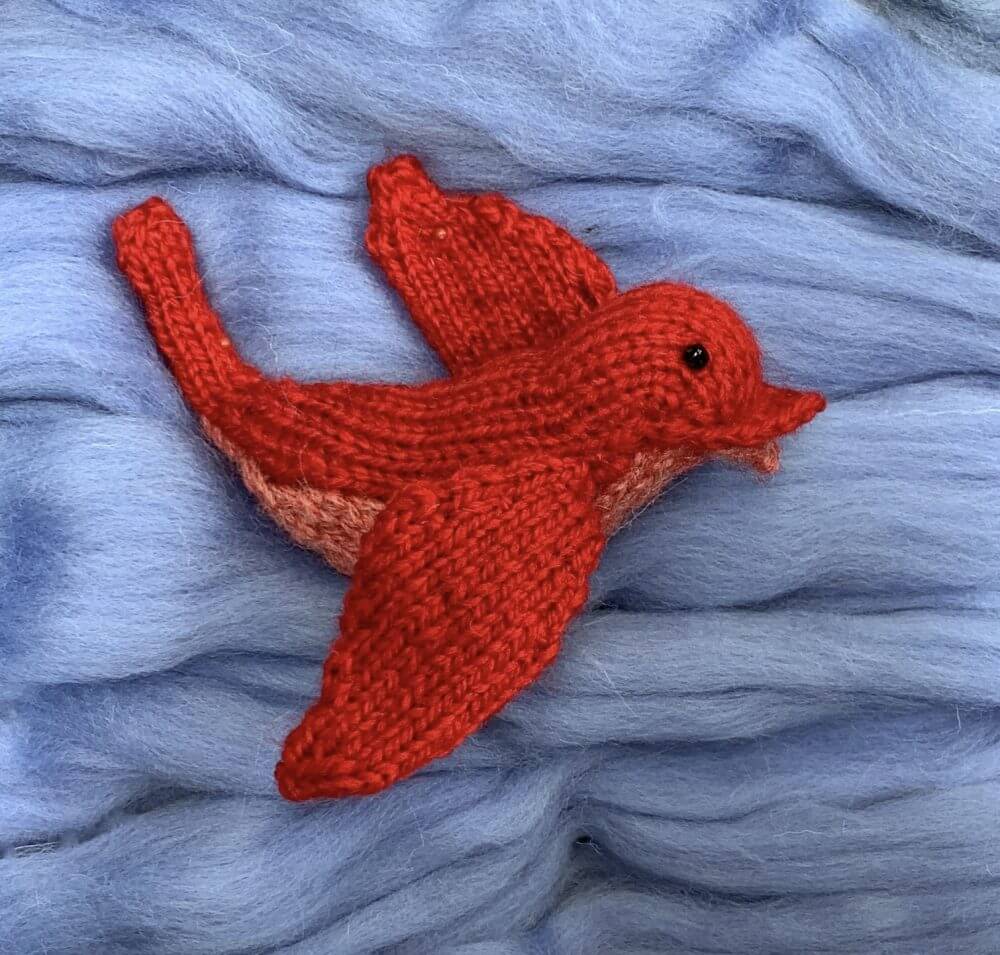 These trees are covered with a yarn that was plied using two different colors. The size and twist was not important for these. In fact a somewhat irregular yarn tends to look more organic. It does add to the overall look of the scene to have a variety of greens. The two colored yarn gives these otherwise simple shapes a bit of depth.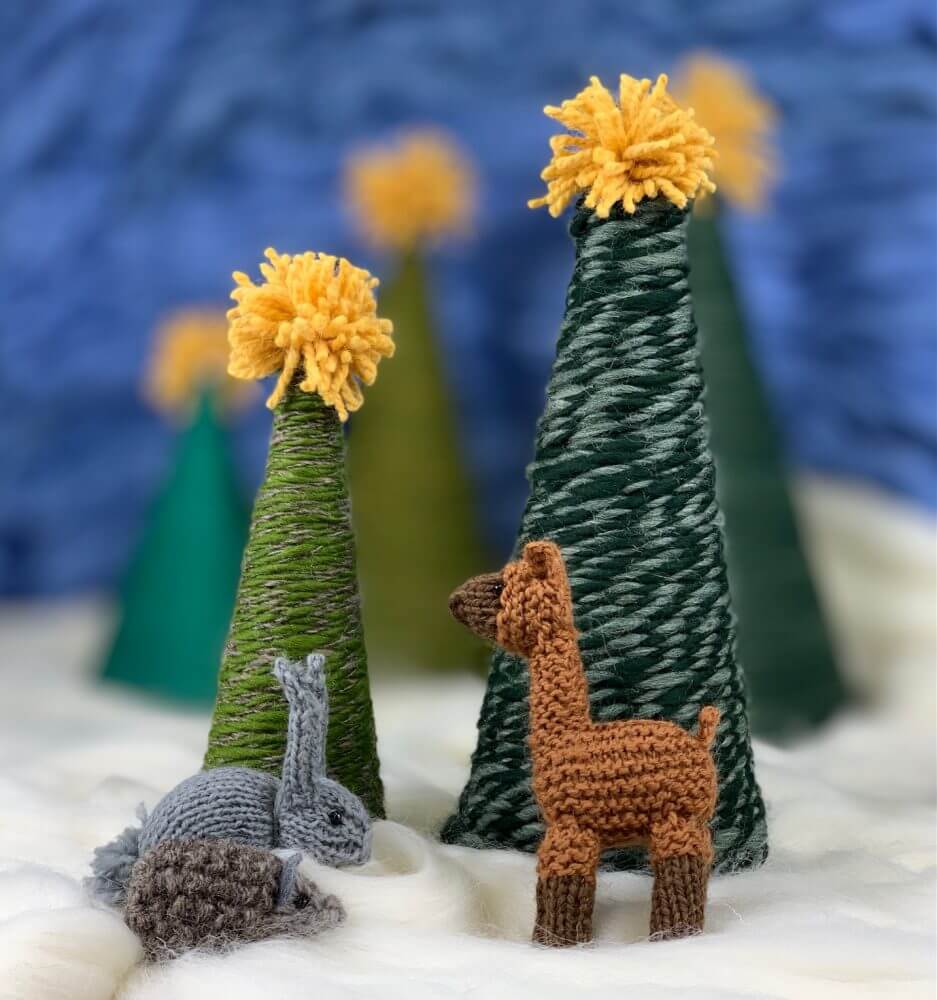 Not all wool needs to be spun either! You may recognize the Gnome and Snowman from the Kromski Needle Felting Kits. The Snowman was a Limited Edition last year, but the Gnome and others are still available. I changed out the hat and scarf on the snowman to be hand spun so he would better suit our home spun theme.
.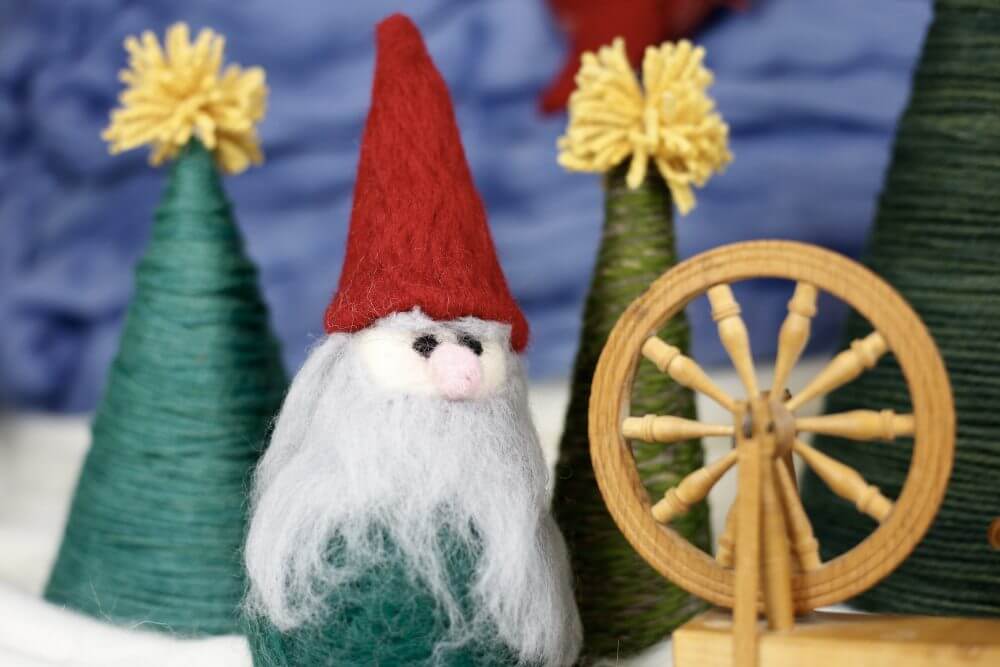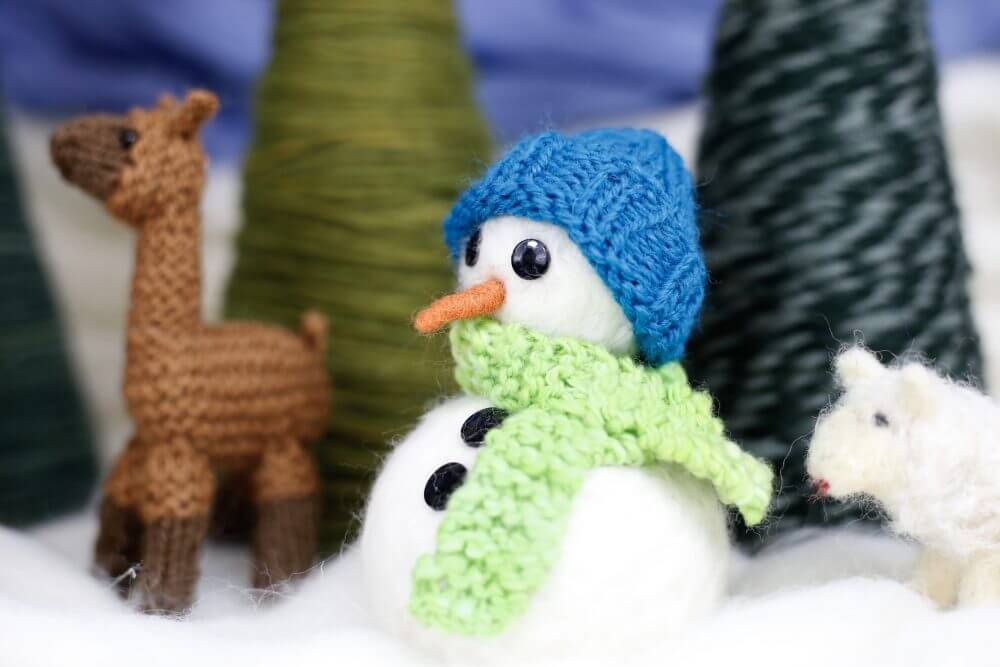 This was a fun project that would look great on the mantel! Wouldn't Santa be impressed?
And now that we've set the scene, how about some gift ideas? There's still time to whip up a quick project for friends and family. Here are a few ideas to get you started.
Our Weekend Winter Hat is quick and easy!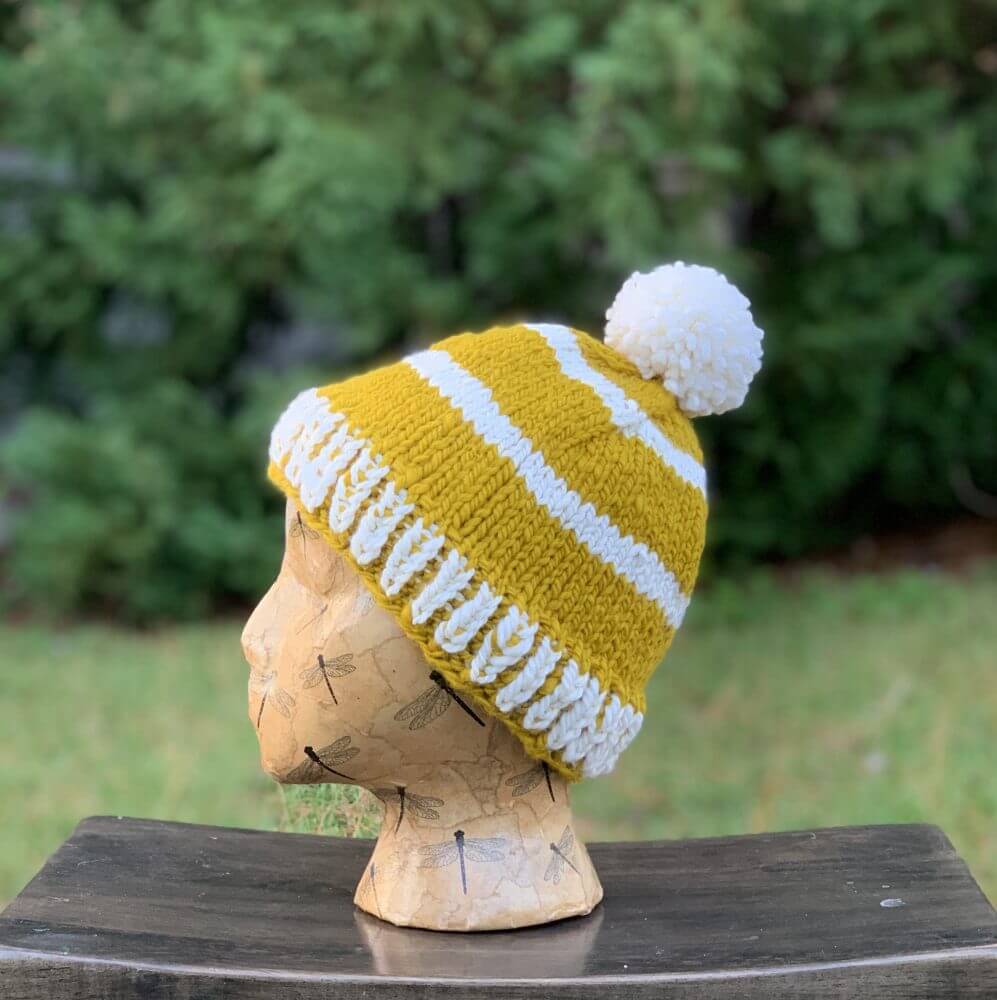 Or maybe you prefer something with more of a Christmas look? How about the Kromski Christmas Hat?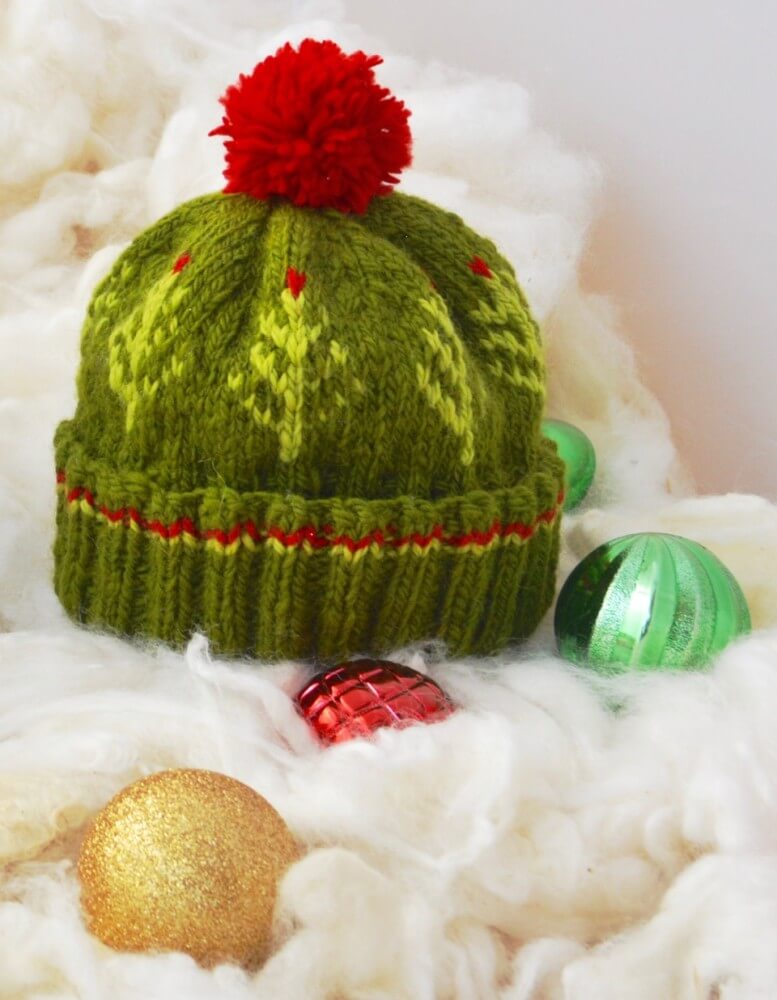 If hats aren't really your thing then how about these beautiful Christmas Flower Mitts? They actually work up very quickly!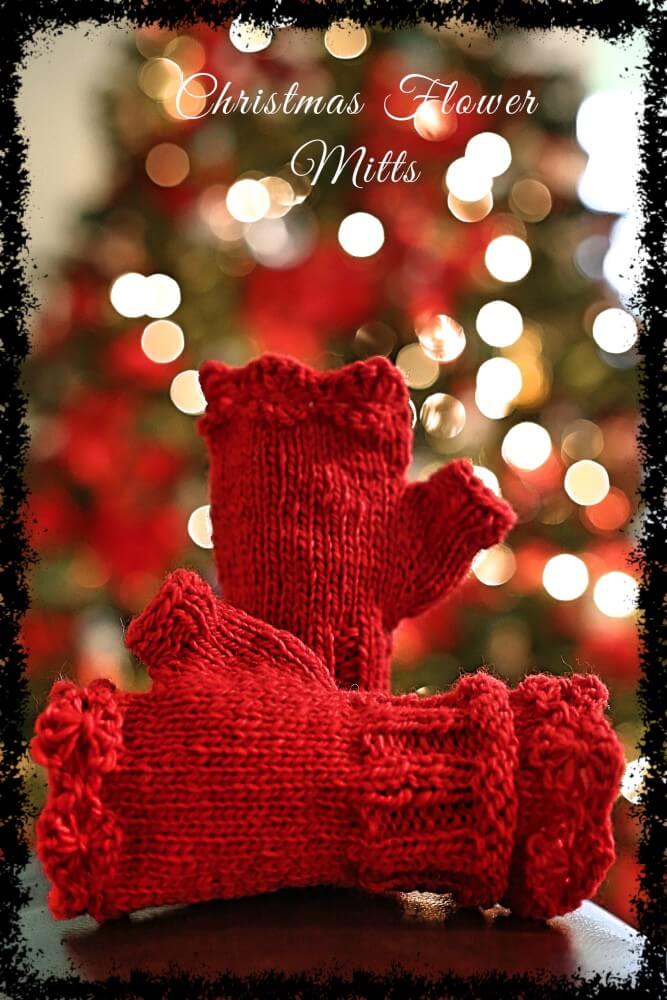 Of course, you may be excited to make something on your Kromski loom. Home decor gifts are always appreciated. This is a project that be done on the Harp Forte and it's sure to please. The Christmas Pick Up Stick Placemats and Towel will brighten the table and add cheer to any holiday meal.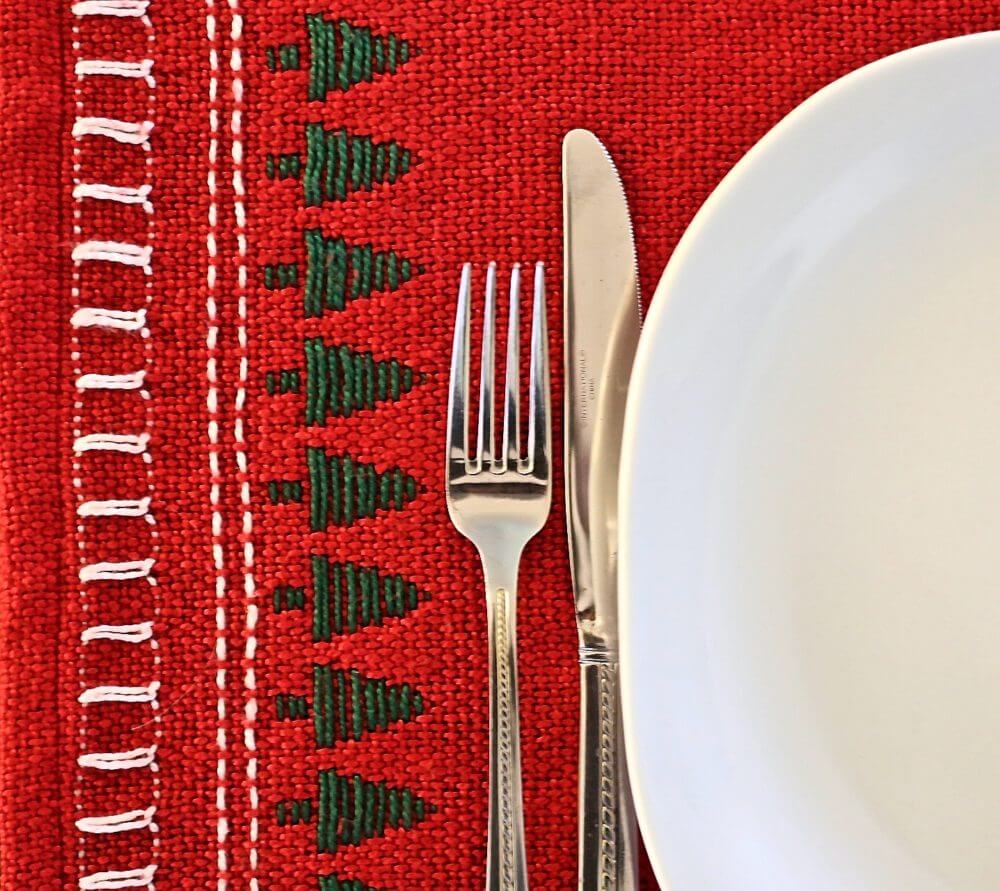 I hope this has inspired you to create your own Home Spun Holiday! What will YOU create??
Kromski wishes you a wonderful and safe Holiday season!
The animal patterns were all found on the internet (or designed by me with no pattern).
Andy the Llama by Amanda Berry; Songbird by Sara Elizabeth Kellner; Hans My Hedgehog by Margaret Bloom