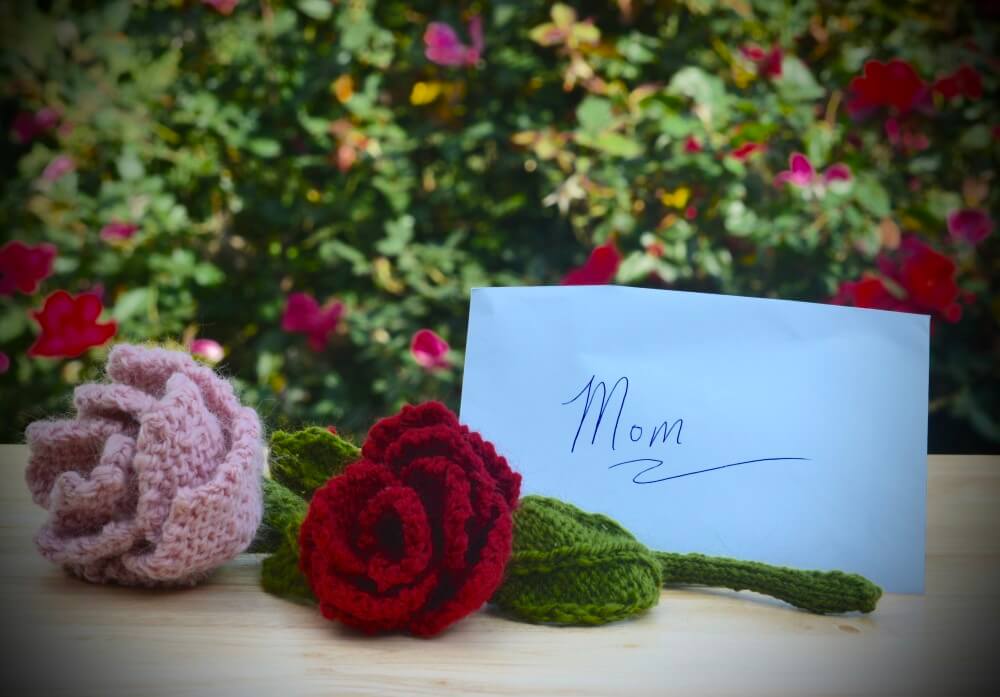 Nothing says "I love you" like a rose. With Mother's Day fast approaching, these knit roses are the perfect thing to show how much you care.
Our sample uses Kromski Polish Merino, in Medium Red, Bright Pink and Lime Green, spun on a beautiful Polonaise Spinning Wheel.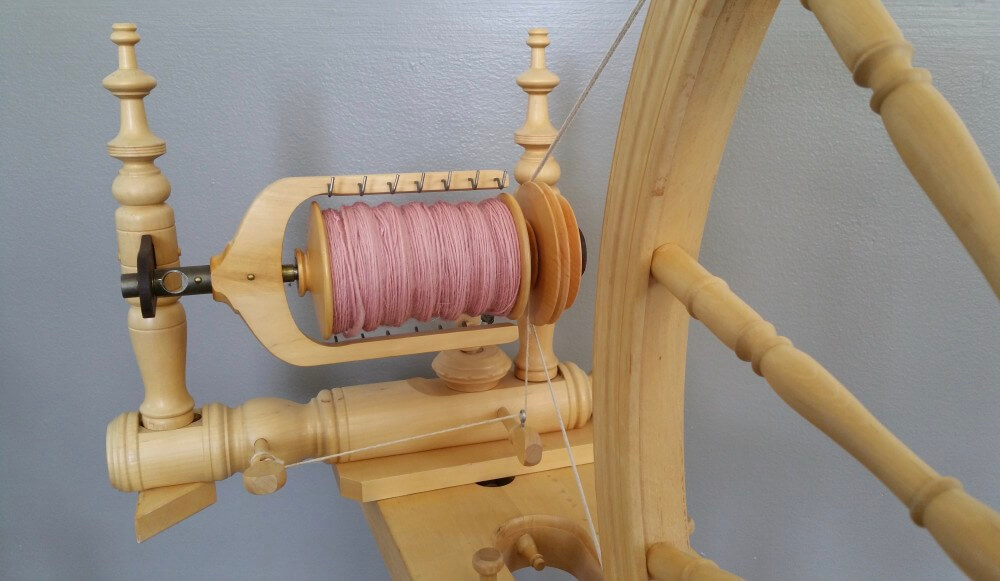 You will need double pointed knitting needles for this project. Choose a size appropriate to your yarn. The pink example is 9 wpi (wraps per inch) and was knit on a size 4.5mm needles. The red example uses 11 wpi and size 3.5 needles.  In addition to the yarn for the rose, you will  to spin up some green for the stem. You will also need a tapestry needle to assemble the Rose.
Knit as follows:
kfb = knit into the front and back of the stitch
k2tog / p2tog = knit/purl 2 stitches together
sl1 = slip one stitch knitwise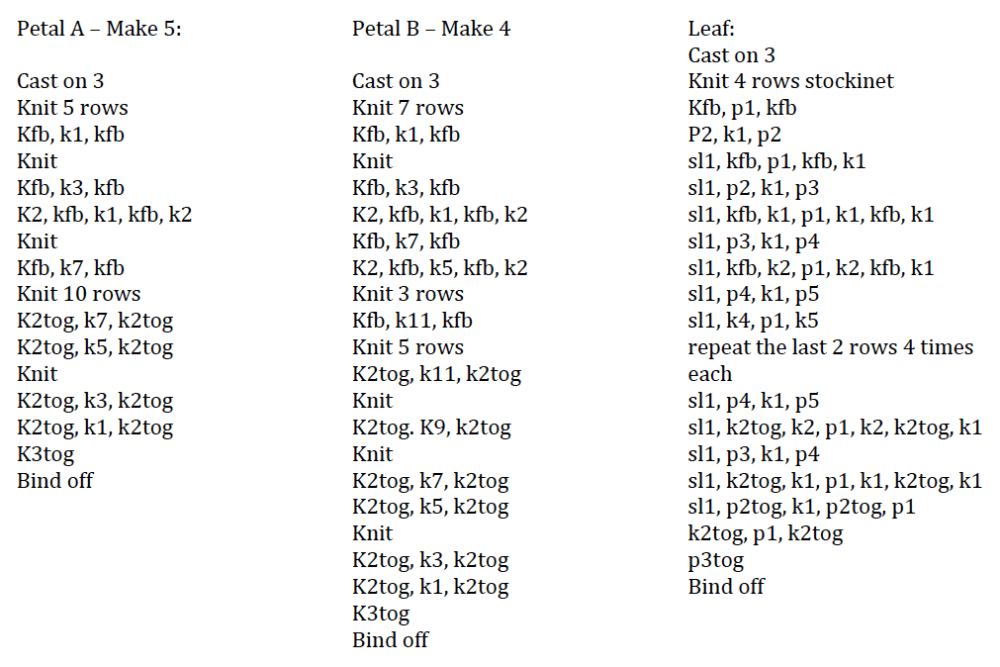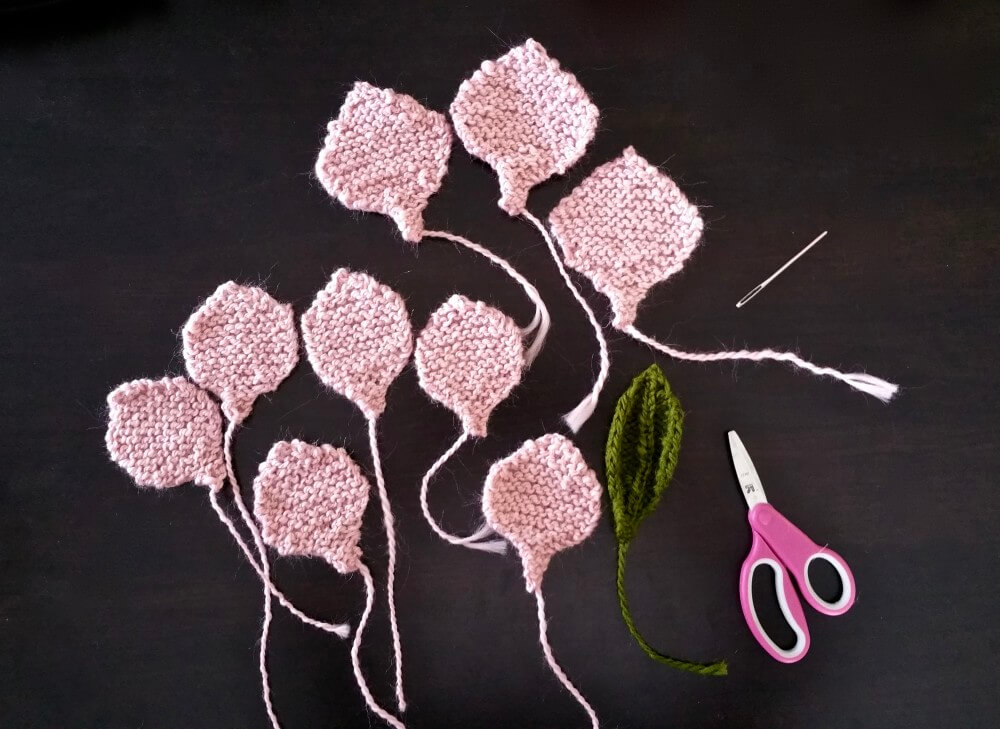 Take a minute to sew in all the bind off ends. Leave the cast on ends for sewing.
Begin assembling the rose by rolling Petal A into a cone shape. Place another Petal A behind it and stitch together using the tail from one of the petals.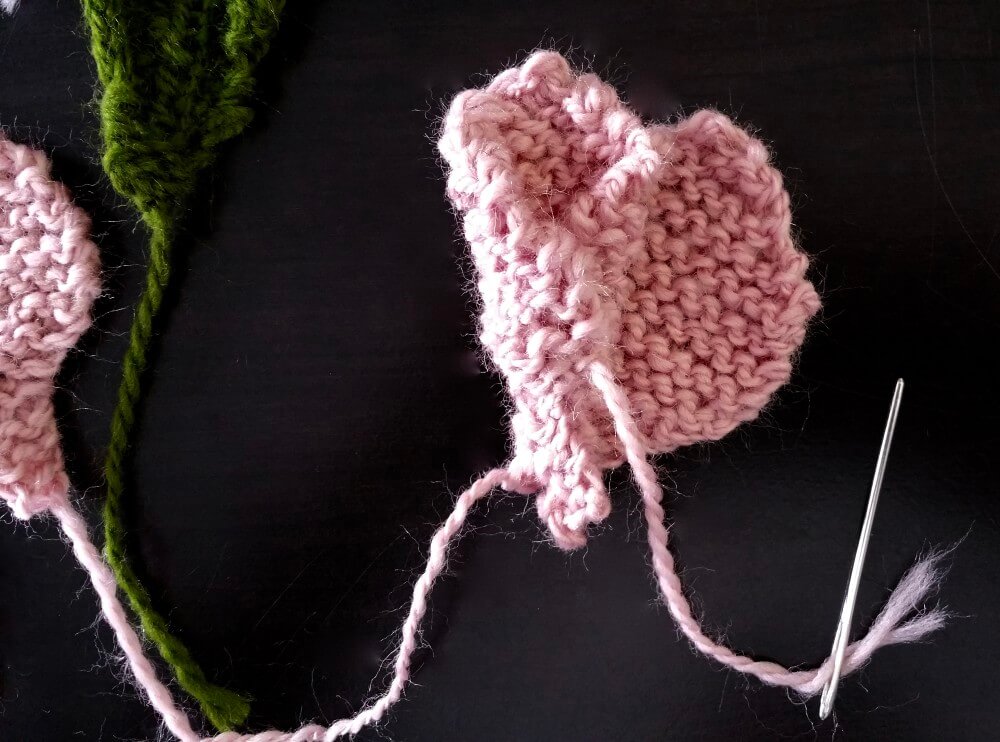 Continue to add petals using the remaining Petal A pieces 1st and finishing with the Petal B pieces.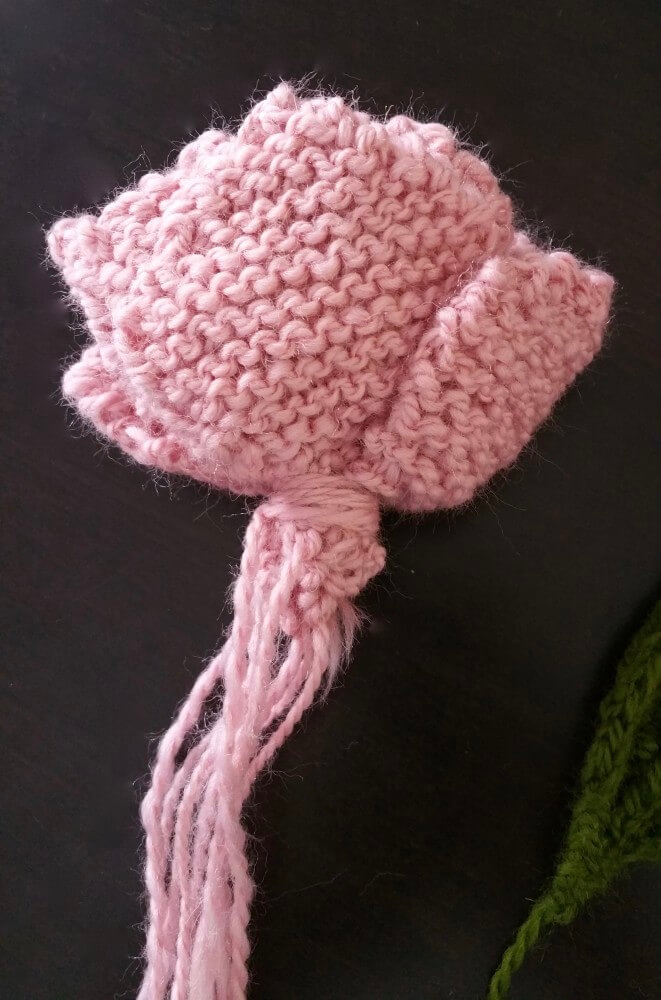 Once all flower is sewn together, bind off the base by wrapping one of the tails snugly around the end as shown.
This next part is a bit awkward. Be patient, it will get easier.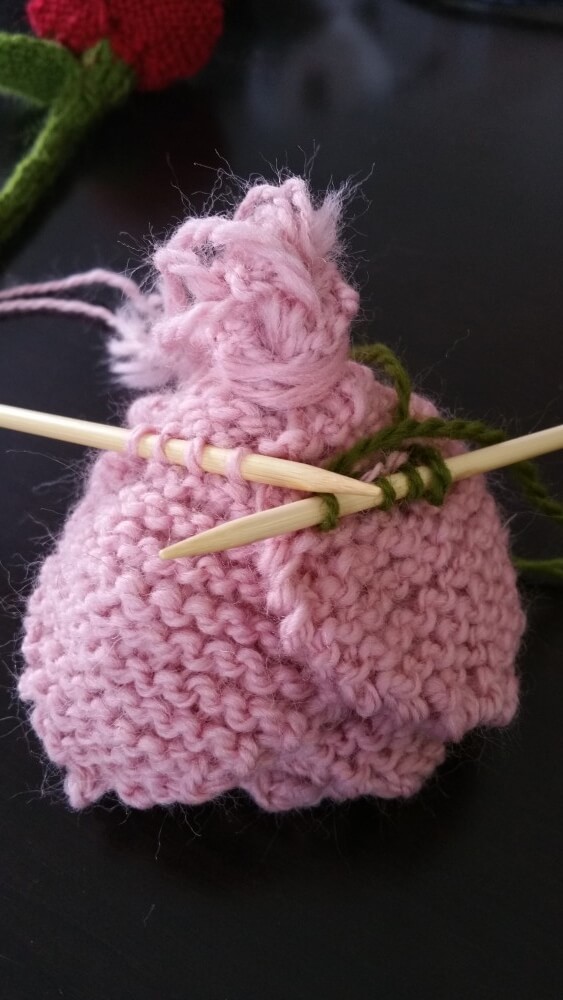 To work the stem, pick up and knit 12 – 16 stitches around the base about a 1/2″ above the bound section. The number of stitches will depend on the size of your yarn and flower. Hold the rose upside down as you work in order to get a nice knit stitch join. You may wish to trim off the excess yarn tails, or knit around them.
Continue as follows: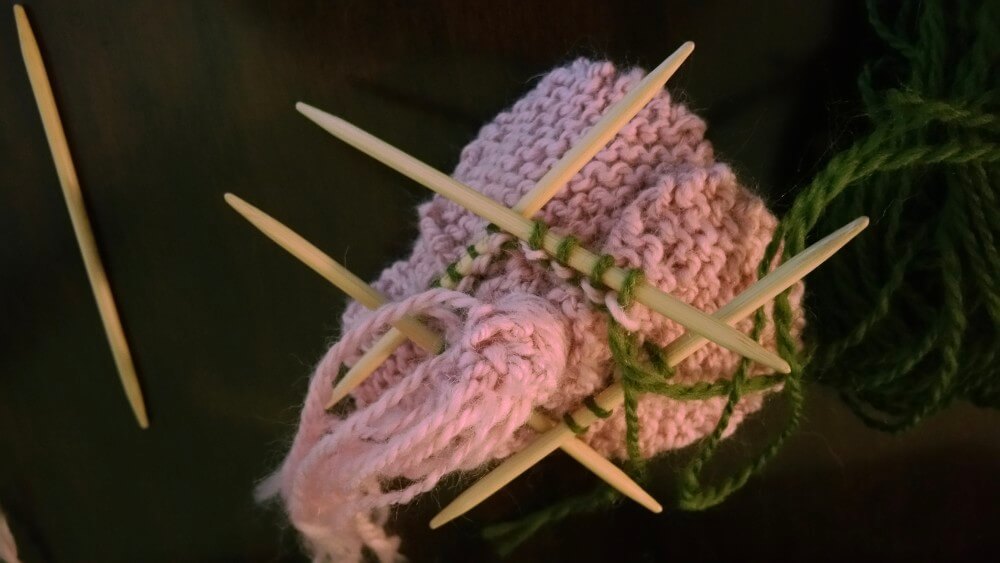 Attach a leaf or two and sew in any loose ends to finish.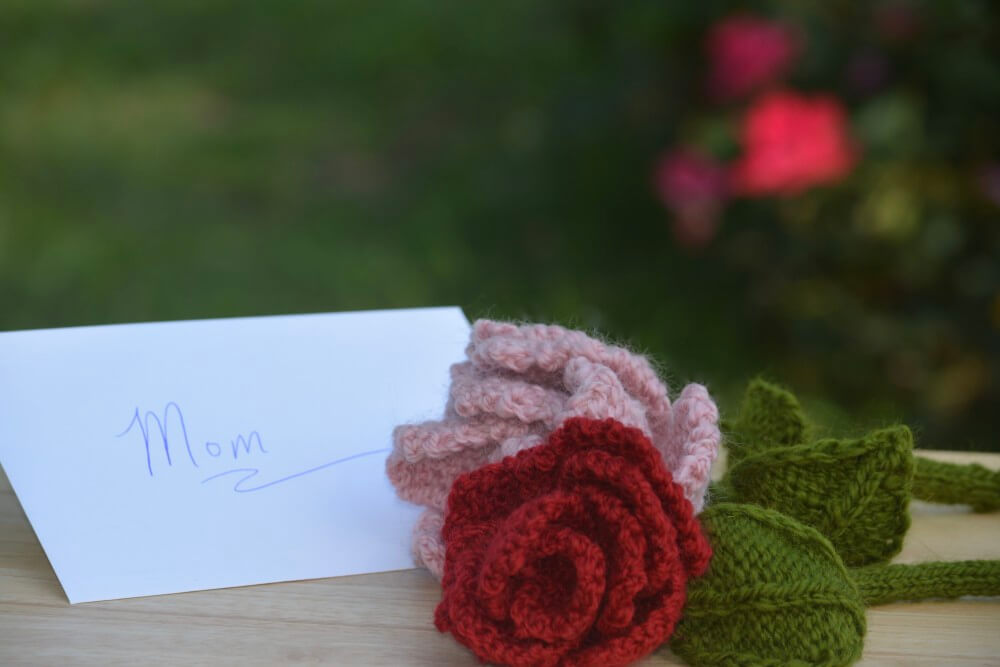 I'm certain this Rose will please any Mother this Mother's Day. But if you're not sure you could always get her a new Spinning Wheel!