Merry Christmas from Kromski North America!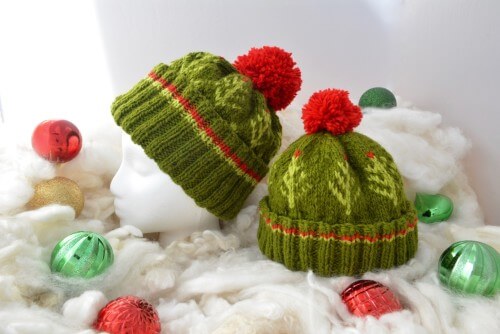 Nothing warms the heart like a home made Christmas gift. Our gift to you this holiday season is a pattern to make a gift that will warm hearts and heads alike.
This winter hat will knit up so quickly, you'll probably want to make several.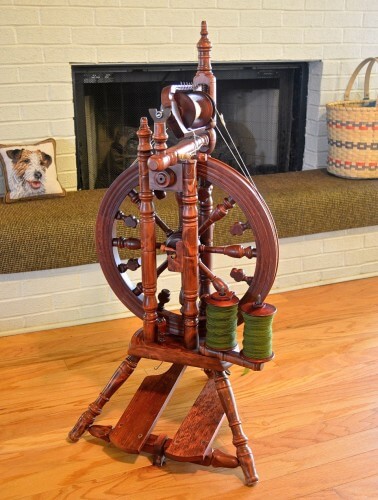 Our project starts with Kromski Polish Merino Top, in Lime, Bright Green and Medium Red. We've spun it into a nice Aran weight yarn on the Minstrel Spinning Wheel. This means we have 7-8 WPI. This indicates Wraps Per Inch. To determine the WPI of your yarn, simply wrap it around a ruler and count the number of times the yarn wrap within an inch.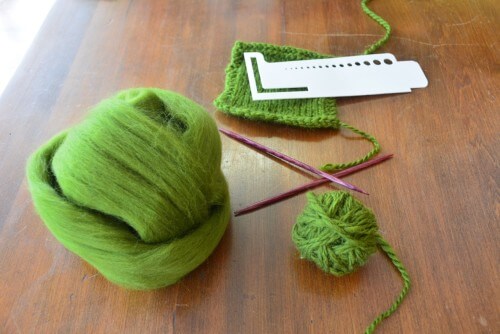 When using homespun yarns, it always a good idea to check your gauge. Our pattern calls for a swatch measuring 18 stitches by 24 rows on a US size 6/4mm needle.
We've included two PDF patterns – one is for an adult sized hat and the other is designed for a young child. What child wouldn't delight in this cute hat? And a matching one for Mom and Dad!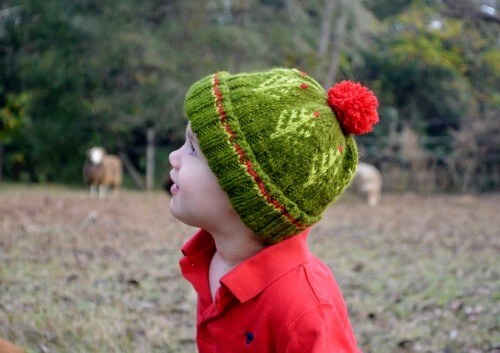 Download your pattern choice here: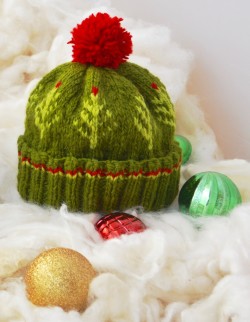 PDF Children's Version: kromski xmas hat child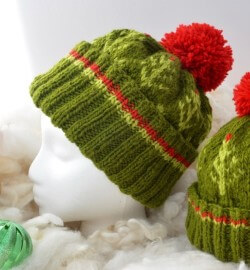 PDF Adult Version: Kromski xmas hat adult
We wish you the very Merriest Christmas!!  Wesolych Swiat !!