Introducing the new 16 oz ceramic Kromski Mug! Grab one from your favorite Kromski North America dealer today! 
Is your Spinning Wheel the first thing you think about when you wake up? Do you plan projects while drinking your morning coffee? Kromski North America has a mug for that!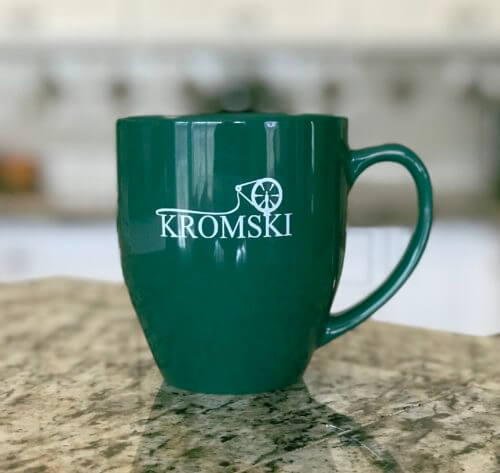 I think we can all agree that there is nothing better than spending a quiet day spinning, weaving or knitting inside a warm cosy house while winter rages around the outside world. Well, nothing except maybe sipping on hot chocolate while you work! Kromski North America can help!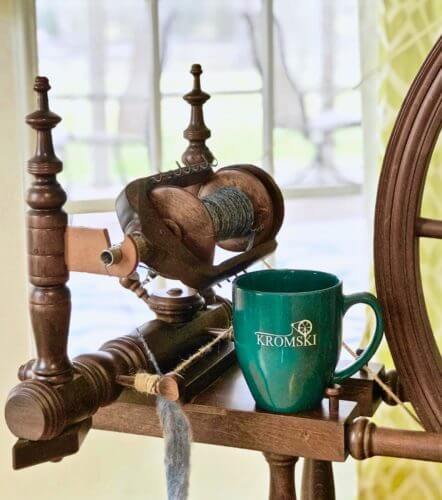 Do you miss your wheel or loom while trudging away at the office all day? Wish you could bring something that would keep Kromski close to your heart while sitting in a board meeting? Kromski North America understands!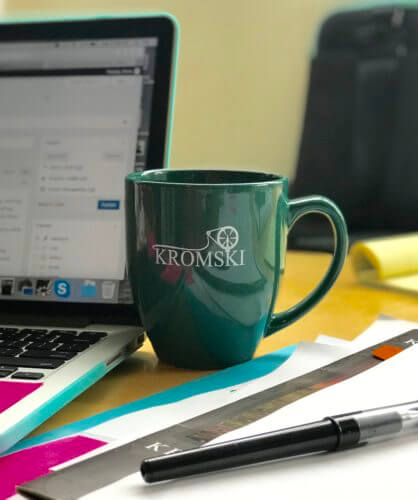 And of course it makes an awesome Christmas Gift!