It's March! Time for something green – after all, it's almost St Patrick's Day.
How about  some Tail-Spun Art Yarn – dyed green of course.
As luck would have it, there's no shortage of Mohair locks at my house. They are perfect for this project.
These locks came strait off the goat and into the dye pots! Thanks Michael!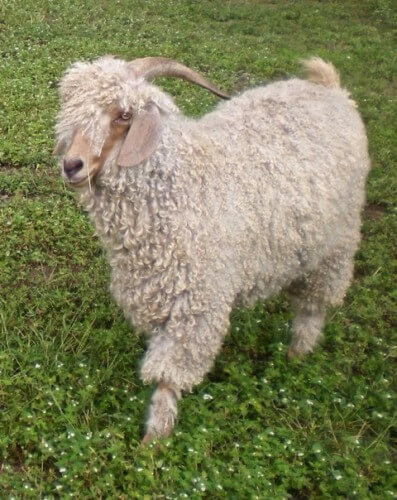 I dyed the locks with several shades of green and since I had some left over dye after finishing up with the Mohair, so I colored some Ecru Polish Merino too.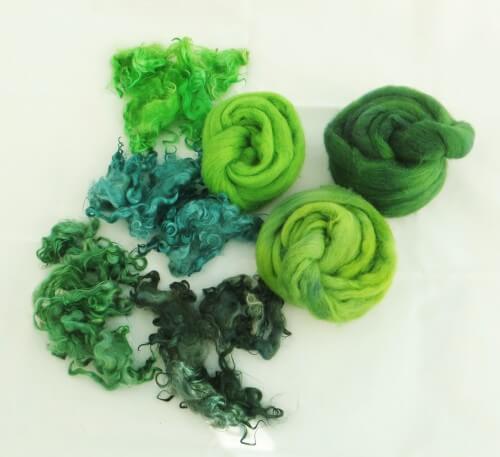 I used the Merino as my base for the tail-spun yarn. Then spun up a second bobbin of "normal" yarn.
The new Fantasia Jumbo Flyer is the perfect tool for this project. It's inventive design suits all types of art yarn.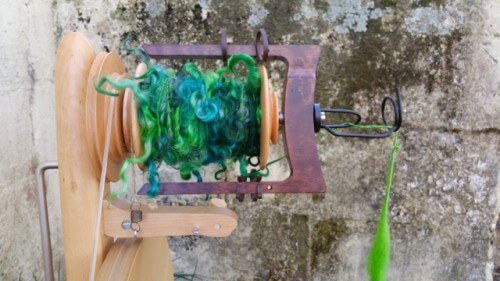 The extra large orifice allows for  the bulky fibers to flow freely through the flier and onto the bobbin, which has ample room for the kinks and piles of Mohair locks.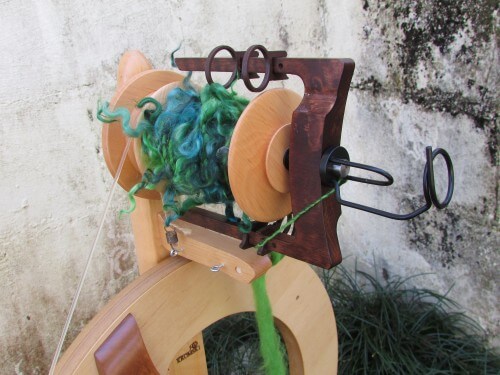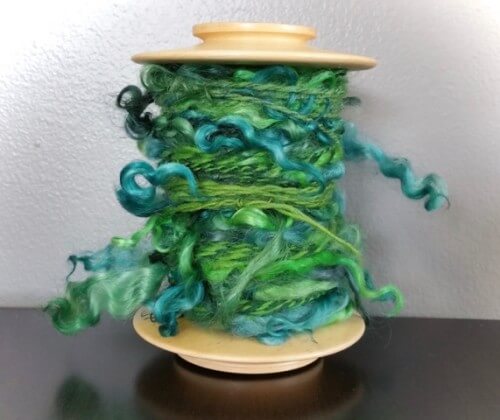 For the project today, I needed one ball of Art Yarn and one of normal yarn.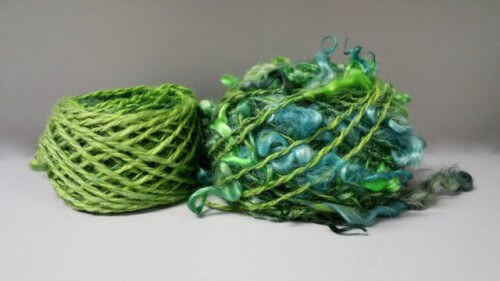 To knit the scarf, cast on with the "plain" yarn and knit 2 rows, followed by 2 rows of the Art Yarn.
I've used 15 stitches. The needle size and stitch count will depend on your personal yarn thickness.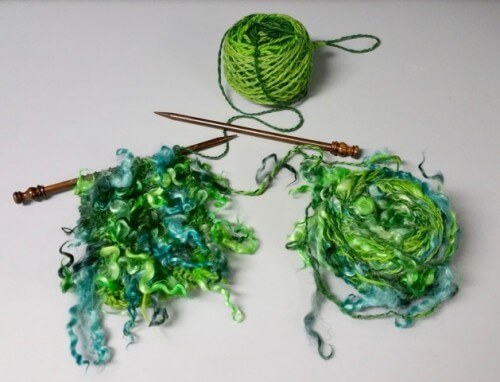 Continue alternating yarns for 14 – 15 inches.
Then stop knitting with the Locks and knit another 6 – 7 inches in garter using the regular yarn.
You may notice that the locks tend to lay against the knitting with the tips pointed towards the cast on edge. To avoid having an odd look to the other side, you will need to break the yarn and place these stitches on hold.
Knit a second side following the came instructions. Graft the 2 sides together. Gently wet finish and dry flat.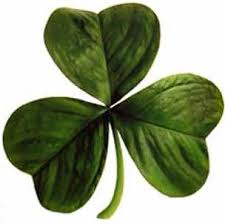 HAPPY ST. PATRICK"S DAY!